Proft Genealogy
---
Father-In-Law Franz (Frank Sr.) PROFT Family Picture Chart Page
Joseph Frank Proft Family Page
---

Bertha Proft
October 22, 1863 - October 5, 1929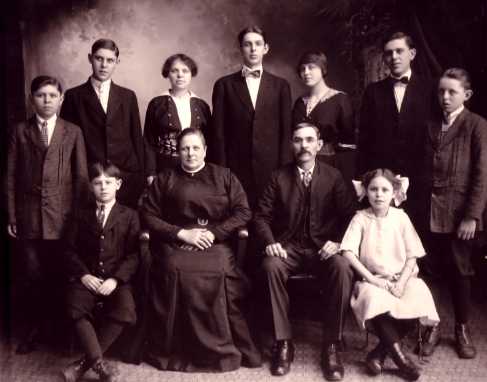 Point and click on a Proft above for more information
---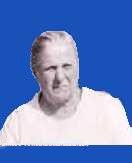 Bertha (Harter) Proft lived for 65 years, 11 months, 13 days or a total of 22,279 days
Born: Thursday - October 22, 1863 in Baden, Germany
---
Married Joseph Proft in Marathon County, Wisconsin on Saturday December 18, 1886.
Marathon County Marriage Records Volume 1, Page 492, No. 01083 - 1.) Full name of husband: Joseph Proft, 2.) Name of father of husband: Frank Proft, 3.) Name of mother of husband before marriage: Theresia Pommer, 4.) Occupation of husband: working man, 5.) Residence of husband: Wausau Wis., 6.) Birthplace of husband: Germany, 7.) Full name of wife before marriage: Bertha Harter, 8.) Name of father of wife: John Harter, 9.) Name of mother before marriage: Josephine Buehler, 10.) Birthplace of wife: Germany, 11.) Time when marriage was contracted: Dec 18th 1886, 12.) The place, town or township, and county where the marriage was contracted: Wausau. Wis, 13.) The color of the parties: White, 14.) By what ceremony contracted: Roman Catholic, 15.) Names of subscribing witnesses: Adolph Fischbach, Josephine Harter, 16.) Name of person pronouncing marriage: Theo. J. Richard, Rector of St Mary Cong., 17.) Residence of person last named: Wausau, Mar Co. Wis, 18.) Date of certificate or affidavit of marriage: Dec. 18th 1886, 19.) Date of registration: Dec 10th 1887, 20.) Any additional circumstances: (blank)
---
Died: Saturday - October 5, 1929 in Holy Cross Hospital, Merrill, Wisconsin of an intestinal obstruction.
Daughter of John Harter and Josephine (Buehler) Harter.
Apparently Bertha had only one sister Josephine. Josephine Harter and her husband Adolph Fischbach (A Merrill Butcher) were subscribing witnesses to Bertha and Joseph's 1886 wedding ceremony. The Fischbach marriage produced 12 children, their family later relocated to Fresno, CA in 1905.
She immigrated to the United States in 1884 based on US Census records, however her obituary stated she immigrated at age 19, which would make the immigration year 1882. Bertha of her husband Joseph have not been located on any passenger ship list yet. Most immigration, ship manifest records from Germany were destroyed during The Allied bombings of WWII. Passport records also destroyed for a lack of storage space. Her future husband Joseph had immigrated 3 years earlier in 1881. She was married to Joseph Saturday December 18, 1886 in Marathon County, 2 years after coming to America.&nbspIt is unclear, but it is possible that Joseph and Bertha relocated to Bessemer, Michigan shortly after their marriage, since their first born Wenzel (Winnie) was born in Bessemer, Michigan 10-24-1887. The next son Adolph was born in Marathon County 3-13-1890 and daughter Josephine was the first child born in Merrill, Wisconsin 1-11-1893. It is likely they settled in Merrill sometime between 1890 and 1893.
---
Married Joseph Frank Proft in Marathon County, Wisconsin on Saturday December 18, 1886.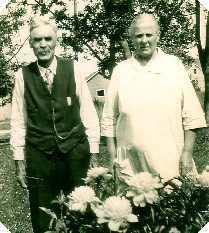 ---
1890 Wausau City Directory Page 68 Excerpt of Lorenz Gebert, Bertha's stepfather
Many of Proft's, Joseph, Paul, Anton were residing at 713 Lincoln Ave., Wausau, WI
---
Household members during 1905 Wisconsin Census
---

---

1921 Merrill City Directory Page 170 excerpt containing misspelling of last name ( l instead of r ).
---

1925 Merrill City Directory Page 139 excerpt containing misspelling of last name ( l instead of r ).
---
Bertha (Harter) Proft gave birth to 11 children, 8 sons and 3 daughters. 2 died in infancy. (see below)
---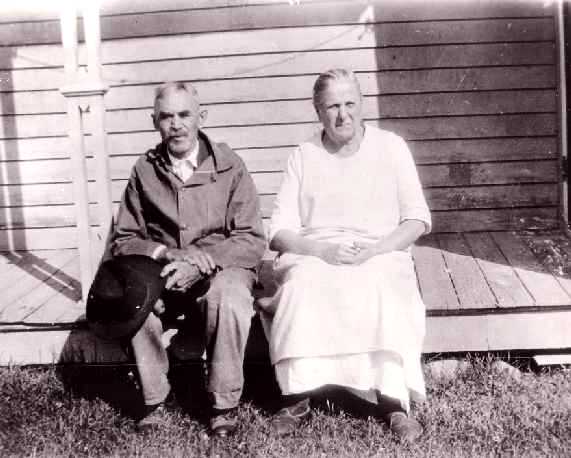 Joseph and Bertha sitting on the side porch entrance to their 506 S. Foster St. Merrill residence
---
This obituary makes reference giving birth to 11 children, 3 preceding her in death, 2 in infancy. There is a Marathon County death record #02699 for male Joseph Proft born to Joseph and Bertha on 1-20-1889 living only 1 day, buried in Wausau Cemetery, also Lincoln County death record of an unamed female born premature to Joseph and Bertha on November 4, 1898, living only for one hour.
---
Merrill Daily Herald October 7, 1929 Page 2, Column 1

Children Birth Order

2. Joseph 1/20/1889 lived 1 day

7. Unamed Female 11/4/1898 lived 1 hour

---

---

---

---

Bertha Harter Proft was buried October 9, 1929 in Merrill, Wisconsin Memorial Park, St. Francis Catholic Cemetery

GPS N45:10.941 W089:40.015

---
---