Proft Genealogy
---
Joseph Frank Proft Family Page
---

Josephine Proft
January 11, 1893 - November 6, 1921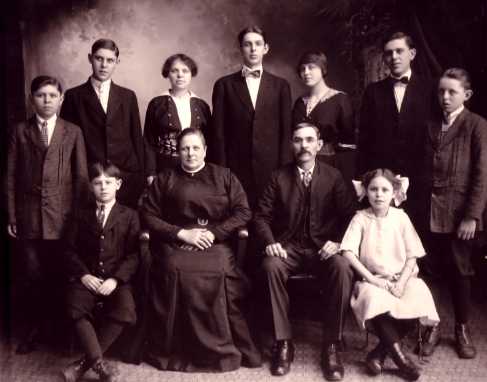 Point and click on a Proft above for more information
---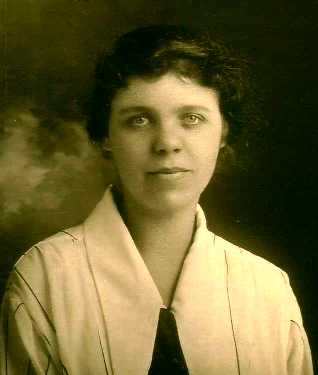 Josephine Proft lived for 28 years, 9 months, 26 days or a total of 10,525 days.
Born: Wednesday - January 11, 1893 in Merrill, Wisconsin.
Josephine was apparently named after her maternal grandmother, Josephine (Buehler) Harter. She was born when President Benjamin Harrison had 2 months remaining in office. Grover Cleveland the 22nd president succeeded Harrison.
---
---
As a child Josephine would have gone to Merrill's 6th Ward School
---
Household members during 1905 Wisconsin Census
---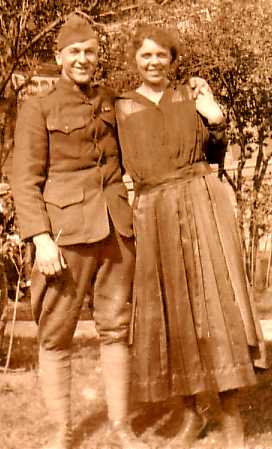 WWI Soldier Paul Jr with his cousin Josephine. Probably taken around 1918.
---
Josephine Proft was never married during her short life time.
She was employed as a private secretary to Art Wenzel at Lincoln Box Company in Merrill, Wisconsin's. Lincoln Box was established in Merrill's 6th Ward in 1914, manufacturing cheese and butter cartons. Lincoln Box was subsequently destroyed in a October 27, 1938 fire (newspaper article). Josephine's boss Art Wenzel, was also President of the famous Leidiger Brewery. Art died 3-29-1944 at age 58.
Lincoln Box Company (Page 149 - 1921 Merrill City Directory) Mapquest- Lincoln Box Company Location - 121 N. Valley Street
Merrill Commercial College (Page 157 - 1921 Merrill City Directory) Mapquest - Merrill Commercial College Location - 1024 E Main Street

Typical page header advertisement in the 1921 Merrill City Directory
---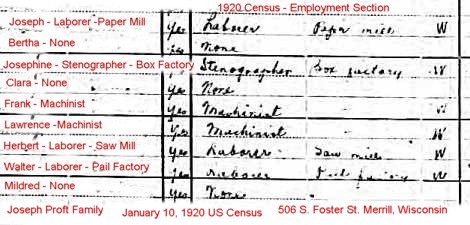 ---

---

1921 Merrill City Directory Page 170 excerpt containing misspelling of last name ( l instead of r ).
---
Died: Sunday - November 6, 1921 in Merrill, Wisconsin of Hodgkin's Disease.
Josephine was buried in Merrill, Wisconsin Memorial Park, St. Francis Catholic Cemetery
---

Merrill Daily Herald November 7, 1921 Page 1, Column 4
---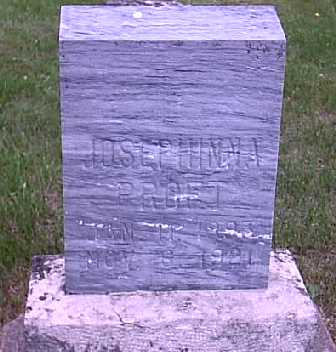 GPS N45:10.941 W089:40.016
---