Proft Genealogy
---
Joseph Frank Proft Family Page
---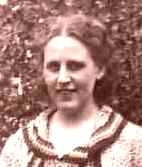 Alice Loud
July 24, 1905 - January 31, 1992
---
Alice Loud lived for 86 years, 6 months, 7 days or a total of 31,602 days
Born: Monday - July 24, 1905 in Baraga, Michigan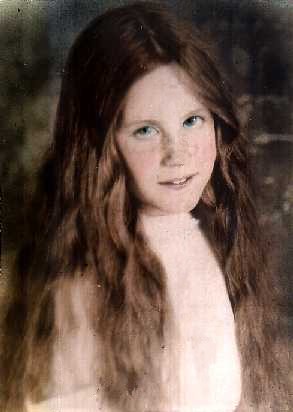 Alice at age 8
---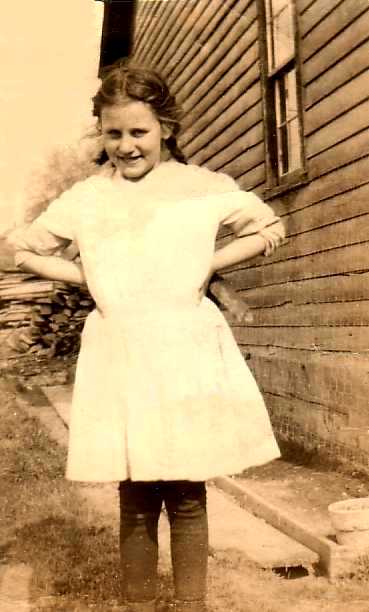 ---
Married: Walter Leo Proft December 4, 1926.
Children: Walter Leo Jr. PROFT and Jerry Merle PROFT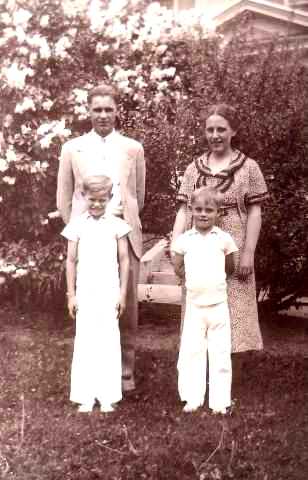 Walter Jr in front of Walter Sr and Jerry in front of Alice
---
Alice, Walter with their first grandchild, Jay Walter Proft
---

May 11, 1910 Census, the Loud family resided at Elm Street Baraga, MI
Head/Father: John C. Loud, Age 50 - employed as longshoreman for a lumber sawmill Wife/Mother: Mary S. Loud, Age 42 Son: Hazen P. Loud, Age 11 Son: Delbert V. Loud, Age 8 Daughter: Alice J. Loud, Age 4 Daughter: Bessie M. Loud, Age 2
---
Her mother was Mary Loud
She had 2 brother and sister. Delbert (Debs) Loud and Bessy (Bess) Loud (Elmer Kiepke)

1920 Census - resided at 1310 W. Main St. Merrill, WI
---
1921 Merrill City Directory Page 151 Lising
---

1925 Merrill City Directory
Alice married Walter Proft Jr. one year later in 1926. Note: the Walter Proft Jr. family was living here during the 1930 Census.
The Loud Boarding House - 1302 W. Main St., Merrrill, WI
1925 Merrill City Directory Page 119 Listing
---
---

1936 Merrill City Directory Page 112 Excerpt 107 S. Pine St
---

---
1940 Sixteenth US Census Excerpt Walter, Alice, Walter Jr., Jerry and Claude
---

1945 Merrill City Directory Excerpt
---

1956 Merrill City Directory Excerpt (Note Telephone Number #729, the days of telephone operators)
---
She looked forward to her weekly bowling league. She bowled in a league up until a few years before her death. She enjoyed the Chicago Cub games.
Alice's Bowling Team Article - Merrill Shopper & Foto News - May 24, 1972 - Page 26
Alice Posthumously Inducted Into The Merrill Bowling Hall of Fame - Merrill Shopper & Foto News - Oct 28, 1992
---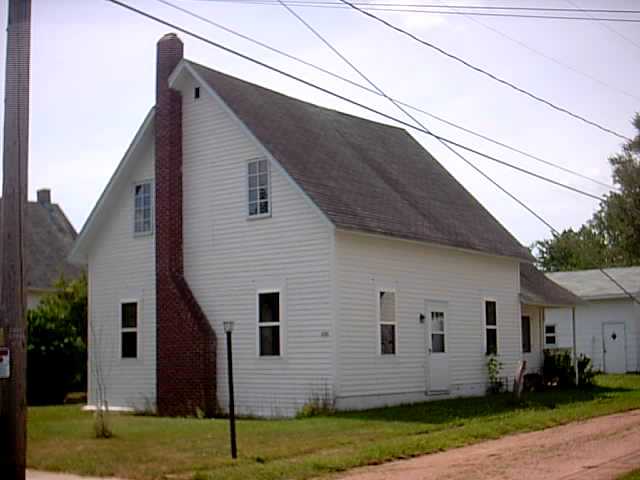 506 S. Foster Street, Merrill, Wisconsin

---
Died: Friday - December 9, 1964 at Merrill, Wisconsin hospital of congested heart failure. Remains; cremated.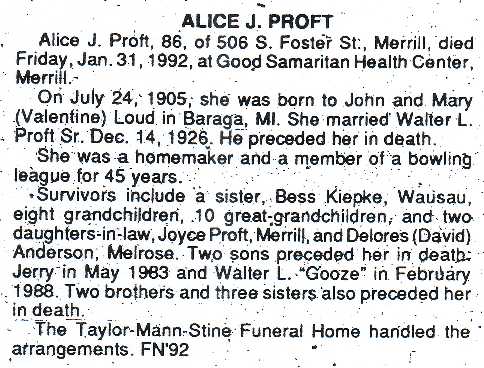 Merrill Foto News February 5, 1992 Section 1, Page 5, Col 1
---
Alice's Family Roots

January 4, 1880 Census, Alice's 3 year old grandfather John Sr. is residing at in Chelsea, Massachusetts
---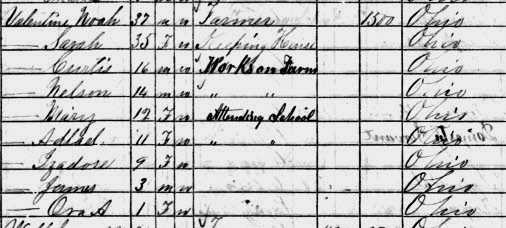 June 18, 1870 Census, Alice's 12 year old mother (Mary Valentine) is residing at Clearport, Ohio - Fairfield County
---
February 24, 1925 Merrill Daily Herald - Alice's mother obituary - Mary Loud
February 26, 1925 Merrill Star Advocate - Alice's mother obituary - Mary Loud
---
Alice's brother Adelbert (Debs) Loud

April 11, 1930 Census, Alice's brother Delbert (Debs) Loud family resided at 306 Cottage St. Merrill, WI
Head: Delbert V. Loud, Age 27, Employed as a laborer in a sawmill.
Wife: Viola B. Loud, Age 2, Employed as a Sales Lady in a department store.
Daughter: Donna Fern Loud, Age 2

---

---

Alice's sister Bess Loud


Bess Loud 1926 LCN Graduate


Senior
Bess Loud 1925 KEMO
Page 20


Junior
Bess Loud
1926 KEMO

Alice's sister Bess and brother-in-law Elmer Kiepke


GPS: N45:00.193 W089:37.108
Section 1, Lot 9, Block 6, Space 2&3
Mapquest - Gravesite Location


1920 US Census - City of Wausau, Wisconsin

---

Some Of Alice's Unidentified Ancestors From The Civil War Era (Scanned Tin Prints)

---