Proft Genealogy
---
Back to Franz Proft Family Picture Chart
---
Father: Frank Step Mother: Katherine
Children
Frank, Joseph,&nbsp Wenzel, &nbsp Paul Sr., &nbsp Anton, &nbsp August (Gus),
Adolph, Maria, Karl, Emma, Fanni, William, (Stepbrother) Anton Burgan
Franz Proft Family "Birthplace Maps"
---
Franz Proft Family
Arriving in America Wednesday December 21, 1881
SS Ohio
F. P. Denovan was the travel agent for the American Steamship Company 1874-1884
Bremen, Germany to Baltimore, Maryland USA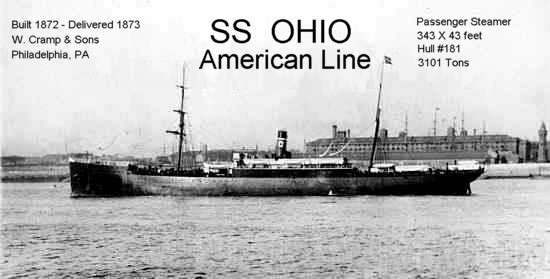 Most steam ships had an average speed of 10 knots per hour, traveling around 250 miles per day. It would take approximately 12 days to make the approximate 3000 mile voyage from Bremen to Baltimore. Before the invention of the steamship, it would would take 12 weeks or longer to make a voyage to America.
---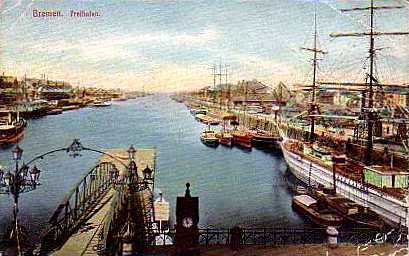 Bremen, Germany Port, the Franz Proft family port of departure. This picture was taken 19 years after their departure in 1900.
---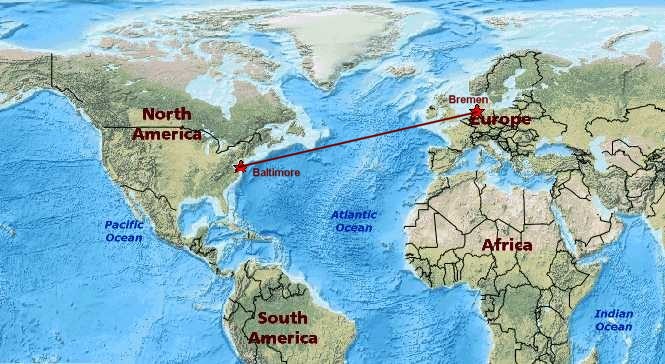 ---
Obtained from the National Archives Microfilm Publication #202
Courtesy of the Wisconsin Historical Society Library, Madison, Wisconsin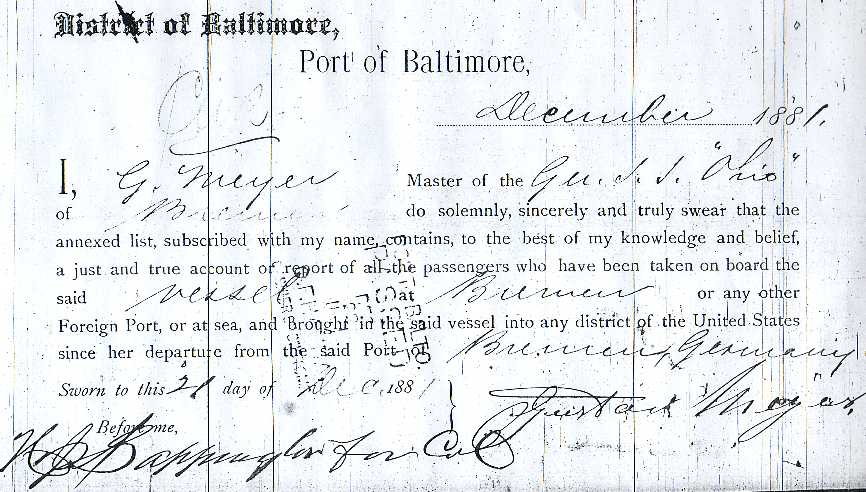 Captain Gustov Meyer certifies that 955 passengers arriving at the Baltimore port, 8 deceased 947 alive.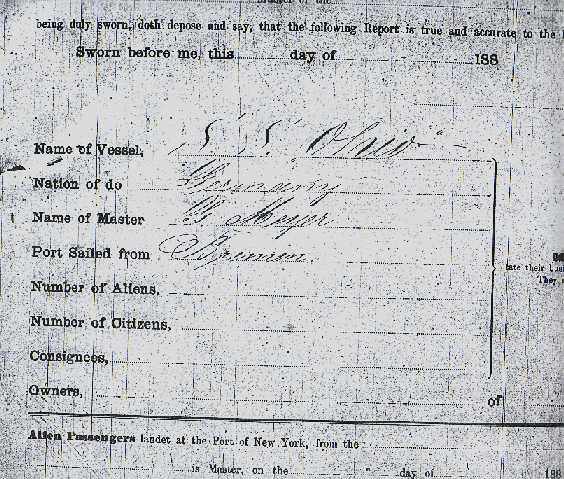 Passenger List, Page 10 - Franz Proft Family - Bohemia to Milwaukee, WI
*Anton Proft Age 7
*Actually Stepson Anton Burgan Age 7
Fanni Proft Age 1/4 (little known)
I have not yet located passenger lists that contain Franz son's names; Frank Jr. Joseph and Wenzel. It is stated on census reports that they immigrated 3 years later in 1884. Most of the passenger lists for that year are in very poor condition. My first scroll through the lists found nothing. The torn pages, faded ink and bad penmanship makes the task very difficult to achieve.
---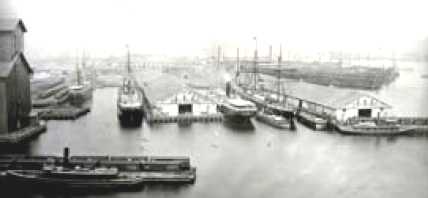 Baltimore Harbor - Locust Point - Immigration Facilities - 1866
---
B & O Railroad Company Connecting Routes
The family most likely traveled via the Baltimore Ohio Railroad to Milwaukee, then caught one of the Central Wiscsonsin lines to the Wausau-Athens area. The immigration transportation trade was very competitive at the time. Railroad and passenger ship parterships were formed and agents sold ticket fares at the Bremen, Germany Port, for a complete sea/ground transportation package to the final America destinations.
---